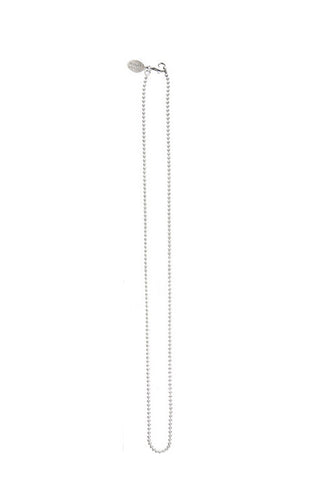 Sold Out | Wait List Order Available
30" (with 2" extender) Ball Chain Necklace - Sterling Silver - Each.
This is a hypoallergenic, sterling silver, nickel free necklace.

Packaged in a Debra Shepard custom jewelry pouch.
This sterling silver ball chain necklace is wearable plain as an everyday staple or can be adorned with any of our interchangeable sterling silver beads, sterling silver charms, sterling silver pendants, Swarovski crystal charms, pearl drops and more! 
SHIPPING: Currently sold out - place a waitlist order to receive once back in stock!