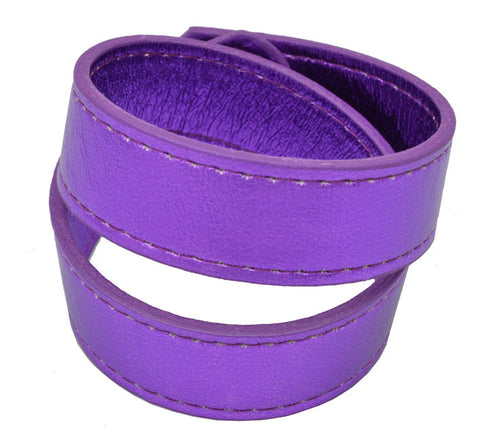 Vegan Wrap Bracelet - Purple
Animal friendly, vegan non-leather purple wrap bracelet.  
One size fits all: 3/4" wide and 15" long to double wrap your wrist in style!  

There is a small but sturdy snap on the back side engraved with the 'V' for Vegan to keep this vegan wrap bracelet secure on your wrist.  

Wear up to 3 wraps at once by snapping them all together up your wrist!  
SHIPPING: In stock - this item ships immediately.