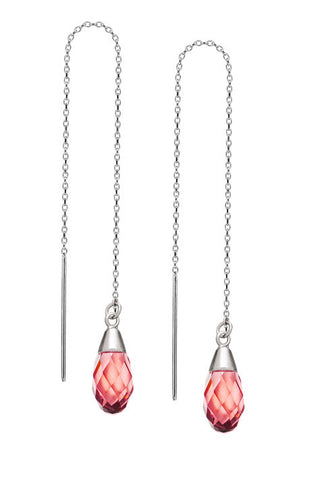 Sold Out | Waitlist Order Available
Sterling Silver Threader Earrings - Indian Pink Swarovski Crystals
4" overall length - 2" dangle earrings length when worn.

These are nickel free, sterling silver, hypoallergenic earrings.

Packaged in a custom Debra Shepard jewelry pouch with surgical silicone, hypoallergenic earring backs.
Whether you are looking for everyday crystal earrings, fashion earrings, teardrop earrings, or bridal jewelry such as wedding earrings to match bridesmaid dresses, these sterling silver indian pink Swarovski crystal threader earrings will cover all of your needs! 
SHIPPING: Currently sold out - place a waitlist order to receive once back in stock!